Ticket Types
This page explains how to set up multiple ticket prices and ticket availability periods for an event.
Adding ticket types
All events start with a single ticket type with a cost of 10€. To modify this:
Access your user dashboard and select your event under the Events tab.
Select the Date and Time tab and click on the date where you want to apply a different ticket price. For instructions to create your first date and location, click here.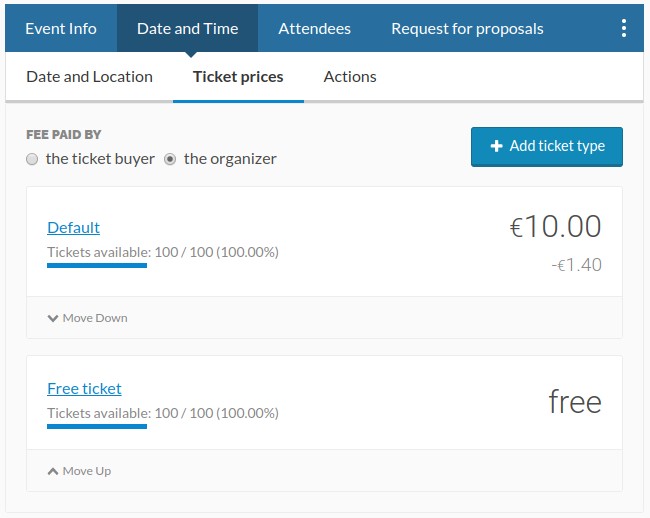 Click the Add Ticket Type button.
Enter a Name, Description, Total tickets and Price.
To save your changes, click the Save button.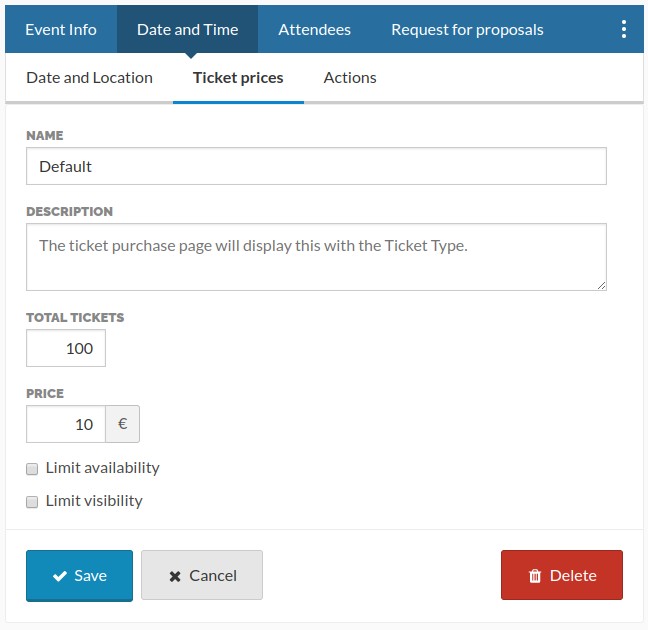 Limited availability
To select the dates in which this ticket type will be available, select the Limited availability checkbox and enter a date interval. You can leave the start or end date empty.
To make this ticket type visible even when not available, select Limit visibility and change the value in the Type drop-down to either "Only when the ticket type is available" or "Between specified dates" to specify a date interval.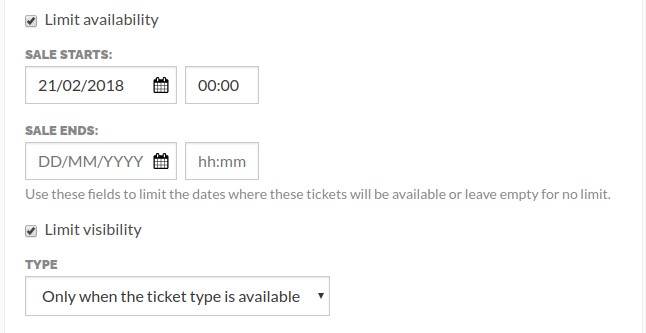 Our Fee
Koliseo charges a service fee for paid tickets of €1 + 4% over the ticket price.
What's next