Tags
This page explains how to configure the list of categories and tags that the speakers can associate with their sessions in a Call for Papers. These categories can be used later to filter sessions in the agenda.
Creating tags
As an example, we are going to configure a Call for Papers where sessions have assigned a "Talk Level" that can choose between "Beginner", "Intermediate" or "Advanced". To do this:
Go to the edit page of your event.
Select the tab Call for Papers and click on your Call for Papers. For instructions about to create your first Call for Papers, click here.
Select the Categories tab and click the Add Category button.
Introduce "Talk Level" in the Category input and "Beginner, Intermediate, Advanced" in the Allowed values field.
Select Required and click the Save button.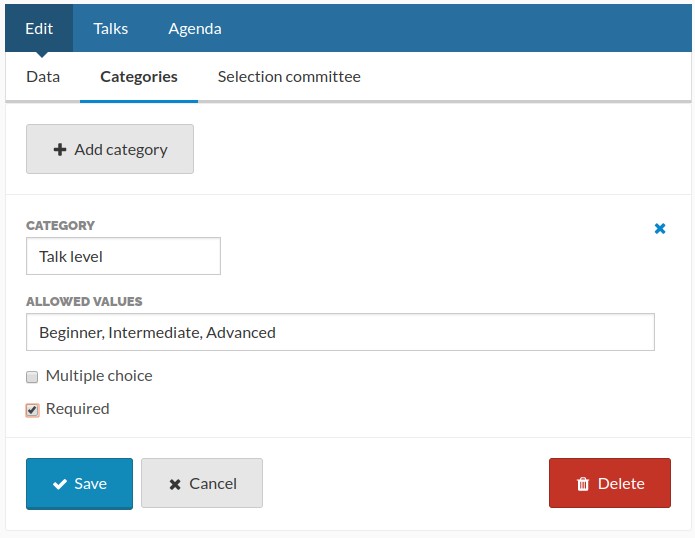 2To test this newly created category, click the Send your proposal button to make the page show a talk submission form where you can introduce the Talk level.
Filtering using categories
Other users can filter sessions by categories using the form at the top of the talk submission page or the published agenda.

What's next