Date and Location
This page explains how to set up the date and location of an event.
Setting the date and location
You can specify multiple dates, locations, and ticket prices for an event:
Access your user dashboard and select the event in the Events tab. For instructions on how to create your first event, click here
Select the Date and Time tab.
Click the Add new date button.
Introduce a Date, Time and Location for the event.
Click the Save button to add this date to the event.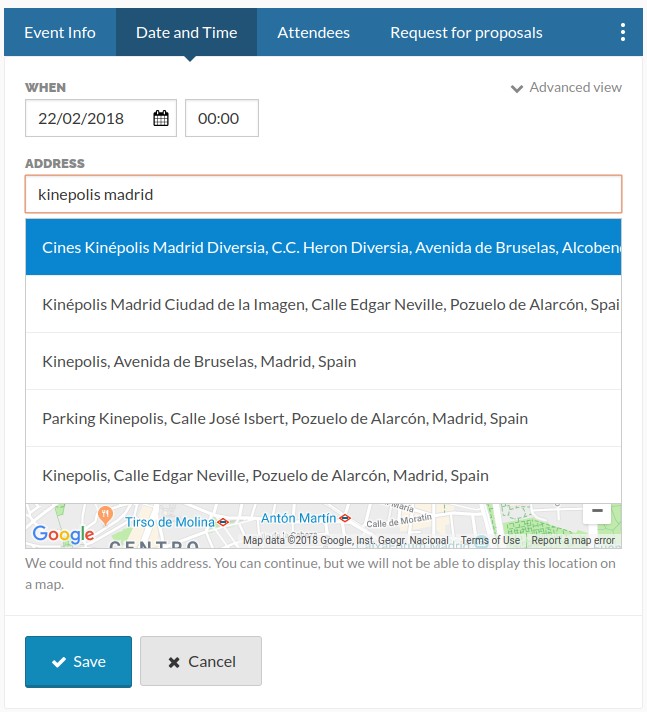 To specify a different time zone or for events that span over multiple dates, click on Advanced view.
Once created, the new date should be visible in the list under the Date and Time tab. To see past dates in this list, select the Display past dates checkbox.
What's next